Daina can't get on Aimgirl. The last few days every time she tries to the site she gets this: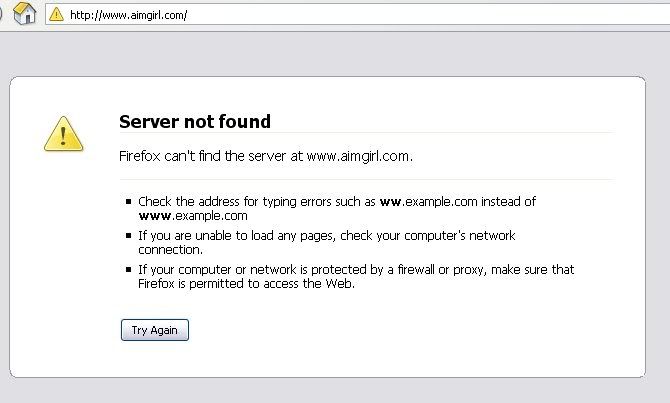 she has tried deleting cookies, files, history, as well as run spyware doctor etc.
she said that Google used to be the same way but now google works.
any ideas on what she should do?